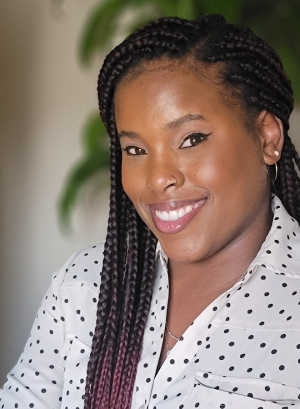 Nneka L. Hartfield, LPC, CPC
Mental Health Therapist and Certified Professional Life Coach. 
As a therapist, I provide individual and couples counseling, but specialize in decreasing generalized anxiety, intimate partner conflict, women's issues and sex therapy. At this time, I am currently in pursuit of my Sex Therpist Certification, which will expand my abilities to provide the best services to my clients. As your therapist, my goal is to equip you with the necessary tools to work through day-to-day anxieties as well as support you through life changes that may occur. 
My time spent in the field has ranged from working in addiction to helping couples work to better their communication. My goal as a counselor is not to FIX you, but to help you ACCOMPLISH what you set out to achieve. 
I am not one size fits all! Working with me means your therapy is catered to what you need. You are the Expert in your life and I am here to help you put the pieces together with the tools I have in my metaphorical bag. 
I look forward to meeting you!! 
Focus Areas
Couples Therapy
Sexual & Intimacy Issues
Anxiety, Depression & Excessive Worry
Everyday Life Issues
Loss/Grief
Trauma and Sexual Trauma
Education
Walden University, Master's
Clinical Mental Health Counseling​
Eastern Michigan University, Bachelor's​
Psychology​ with a specialization in Forensics
Licensed Professional Counselor, #4061​
Certified Professional Life Coach