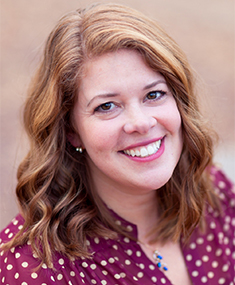 Marissa Gould, LPC, NCC
Marissa will help you identify your innate strengths. She has found this to be the best way to help you with the concerns that led you to researching therapists. Marissa uses values-based, cognitive, and creative techniques to help you start thinking, feeling, and behaving differently to positively change your life.
Marissa works at your pace and tailors interventions to meet your short-term or long-term needs. Marissa will do this by normalizing your experience and helping you find natural coping skills to navigate even the most severe symptoms. She is compassionate, accepting, silly, and direct.
Marissa also uses an intervention called Lifespan Integration to treat trauma. She has observed impressive results using this intervention and is eager to provide this care to you. Equality matters! Marissa is a proud ally of the LGBTIQ community. Come as you are and know that you will be accepted and celebrated for you!
Areas of Expertise & Skills
PTSD and Trauma
Dissociative Disorders
Sexuality and Gender Concerns
LGBTIQ Identity Issues
Low Self-Esteem/Depression
Career/Academic Challenges
Anxiety and Stress
Codependent Issues
Assertiveness Training
Empathic Coaching
Education & Career
2013 – M.S. in Mental Health Counseling, Summa Cum Laude, Walden University
2005 – B.A. in Creative Writing, Grand Valley State University