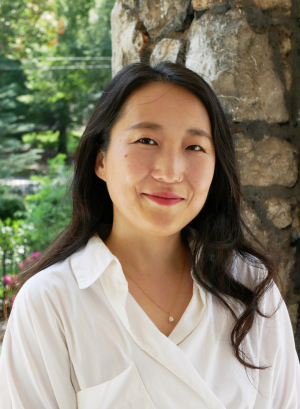 Hi and welcome! My name is Heeyoung. First of all, I'm glad you're taking the initiative to take charge of your mental health! I am currently in the Marriage and Family Therapy program at the University of Alabama working toward my Master's. I am supervised by Dr. Blake Berryhill, LMFT-S, and in a clinical internship with AASECT-certified sex therapist Dr. Misty Smith at MBH Wellness Clinic.
I take a collaborative approach to help you find the tools to get unstuck and make progress toward your goals. As a future MFT therapist, I have been working with clients on issues of anxiety, depression, self-esteem, body image issues, grief, substance use, peer relationships, family and relational issues, and sexual issues and health. My current clinical focus is on working with couples and sex therapy clients, and I am so grateful and feel privileged to be working under Dr. Misty's supervision.
Over a decade ago, I personally experienced the healing power of talk therapy that can literally save lives and give hope to the hopeless. I hope to do the same for you. I provide a non-judgmental, safe place for my clients to feel heard. I am here to help you recognize the strength you already possess so that you can get to where you want to be.