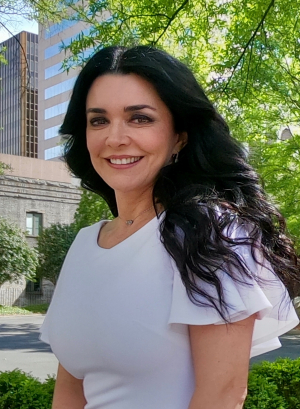 Sheri Hendon, CSAT, ICSW
Sheri loves to encourage others and help them recognize their strengths. She feels that people seek therapy after they have done everything they can on their own to handle their problems. Sheri uses creative behavioral techniques to work with individuals 16 and up at their pace, either in person or through telehealth. Sheri is a Licensed Independent Social Worker, a Certified Sex Addiction Therapist (CSAT) and trained in Eye Movement Desensitization and Reprogramming (EMDR).
Sheri's favorite issue to work with is Trauma, troubling images and thoughts that come up too often for good quality of life. She enjoys teaching effective self soothing techniques to people struggling with Anxiety. Sheri loves having a front row seat and watching her Patients' lives improve through their own Recovery.
Sheri has worked in state child welfare, inpatient and outpatient settings and has been in Private Practice since 2011. She has worked with Veterans, persons living with AIDS and aged persons. Sheri does public speaking engagements and staff trainings on becoming Trauma Informed. She does live weekly Wellness Wednesday videos on Facebook and YouTube under the name Sheri's Serenity.
Sheri likes to wink and say she does not think she can be shocked anymore after being in the field since 2001. She uses empathy, compassion and a dash of humor to meet her clients where they are, tailoring a unique plan of support for each person. Everyone needs help sometimes.
In her free time, Sheri enjoys spending time with her husband, children and her cats. She has a purple belt in Brazilian Juijitsu and enjoys teaching others. Sheri enjoys modeling, photography and seafood.
Areas of Expertise & Skills
Trauma, grief and loss
Adult Children of Alcoholics (ACOA) issues
Sex Addiction, Addiction and co addiction
Education
2001 Bachelor's degree in Psychology from UAB
2007 Master's degree in Social Work from the University of AL
2019 Certified Sex Addiction Therapist from IITAP
2019 EMDR Training from PESI