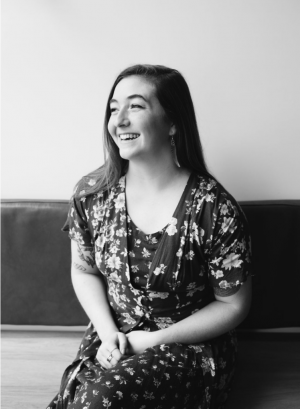 Laura Wagstaff
Are you someone who often wonders if life will always be a struggle? You might find yourself struggling with feelings of depression, anxiety, and low self worth wondering if it is even possible for that to change. If you're sick and tired of being sick and tired, you're not alone. Give me a call and let's work together to unpack your experiences, understand life patterns, and create healing.
As a clinician I aim to help people better their relationship with themselves through empowerment and self exploration. I am passionate about assisting clients who are needing space held for difficult memories, traumatic experiences, sexual dysfunction, gender dysphoria, and other significant life changes. I also work with multicultural clients to create space for understanding identity and processing racial trauma.
Contact me today and let's get started on personalizing your treatment in order to live the life you deserve!
Areas of Expertise and Skills 
Sandtray Therapy 

DBT

Sex Therapy Modalities 

LGBTQ+ Issues 

Trauma Informed Modalities 
Education
2019 B.S. in Psychology, University of Alabama at Birmingham

2021 M.A. in Clinical Counseling, Northwestern University
Fee for Service and Medicaid Patients Only – Insurance not accepted