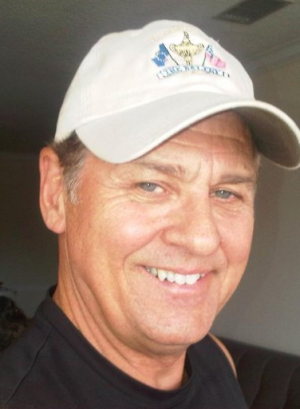 Dr. Gerald S. Sandy" Graham
My name is Dr. Gerald S. "Sandy" Graham. I am a Doctor of Psychology (PsyD), with expertise in Applied Performance Psychology, aka Sport and Performance Psychology, involving evidence-based mental performance strategies to strengthen mental and self-regulatory skills that are highly successful and applicable for Life and Performance Coaching.
Area of Specialization —
I employ Cognitive Behavioral Therapy and Person-Centered Therapy Techniques to help you  reframe negative thoughts, feelings and behaviors to positive ones based on the belief that you strive for and have the capacity to fulfill your own potential, and have a positive, productive life.
Life and Performance Coaching — 
My approach to Life and Performance Coaching is a collaborative process between you and I to support you in attaining a positive life by addressing the following questions: How do you approach life? Do life, career or performance issues cause mild to moderate stress and anxiety? Do they get in the way of positive living? Do you have low self-confidence and or low self-esteem? Are you having trouble reaching personal goals? This process focuses on the "how" to move past a life problem in looking at the present and future to support your fulfillment of life and performance goals on the path to a positive life.
Client Focus —
I will work with you in a collaborative way to help you overcome mild to moderate issues involving anxiety, stress, loss of  self-confidence and loss of self-esteem that interfere with the fulfillment of life and performance goals, having the confidence to cope with and manage life struggles, and attain a positive life.
Professional Associations —
My professional memberships include American Counseling Association (ACA), Alabama Counseling Association (ALCA),  American Psychological Association (APA), and Division 47 Sport, Exercise and Performance Psychology (APA).
Areas of Expertise —

Anxiety
Stress
Coping Skills
Self Esteem
Behavioral Issues
Sports Performance
Performance Coaching
Life Coaching and Transitions
Testing and Evaluation
Military Family | Author | Romans 12-2 | Isaiah 30:21