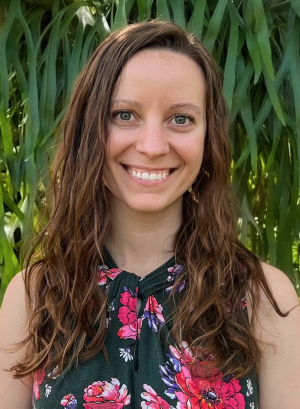 Destinee Miskel, MA, ALC, NCC
How did I get here? It's very common for people to wonder. At first you missed a couple of days of work, then you stopped showering, and now you don't hang out with people you used to enjoy. Life hits hard whether it's intrusive memories, the loss of a loved one, or a struggle with your own sense of self-worth. Sometimes it's hard to even pinpoint why you feel the way you feel, you just can't seem to move past it. If you're sick of crawling back under the covers to hide from the world, or making endless excuses to avoid your family, call me.
I help people notice why they do what they do and the patterns they've created in their relationships. This is done through a variety of therapies, but most frequently CBT and EMDR. I assist clients who are working through trauma, loss, difficult memories, and low self-worth. I also work with bilingual immigrants, refugees, and multiracial clients as they attempt to make sense of their identity, create places of safety, and process racial trauma. Schedule an appointment today so we can start identifying what's inside that is driving your anxiety, depression, hopelessness, and other struggles. We will make a plan together to get you past feeling stuck and on the road to hope and meaning.
Fee for Service and Medicaid Patients Only – Insurance not accepted